040 6854350
Closed
(for urgent matters, call 040 6854350)
Events (in Swedish only)
What's on

in Rosengård
What's going on?
News

from your neighbourhood
5 May 2023
New TV service May 9
On May 9th you will have a new TV provider, Sappa. You do not need any extra equipment to use this service. You need to do a channel search on your TV after 06:00 am on May 9th, in order to access your new TV service.  If you want to use the new streaming service Sappa Play you need to register a customer profile on Sappas webpage.
The new cost is 30 kr/month (from May 9th). This fee was negotiated with the Swedish Union of Tenants and cannot be cancelled.
Read all about the new TV service on Sappa's website.
28 April 2023
Tenant survey 2023
Rosengård fastigheter staff will visit apartments during May to hand-deliver this year's tenants' survey. Maybe you'll be at home when we ring your bell? As in previous years, all answers will be anonymous. This year we will contact the 50 percent of tenants who did not participate in last year's survey. 
You can also fill out the questionnaire in 16 other languages at AktivBo's website. To log in, use the code at the top of your qustionnare.
Thank you for taking the time to answer!
17 April 2023
Commercial space for rent
We have a commercial space for rent at Bennets Väg 34 A, by Örtagårdstorget. Are you interested in renting it? Read more here (in Swedish)
14 April 2023
Cycling courses at Rosengård
In May and July/August we will host two cycling courses at Rosengård in collaboration with Swedish cycling organisation Cykelfrämjandet. The course is free to all Rosengård Fastigheter tenants. Participants practise their cycling skills and learn rules of the road for cyclists.
If you would also learn to ride a bicycle, check out Cykelfrämjandet's website and sign up as soon as possible.
If you have any qustions, send an email to tara.jacobsdotter@cykelframjandet.se
3 April 2023
Annual report 2022
This is our story (in Swedish) - annual report 2022. Enjoy the read!
28 February 2023
Rent notices April-June 2023
The rent for April 2023 falls due on 31 March, and payment notices will be sent out in early March. Rent notices for May and June will be sent out separately, approximately three weeks before the due date.
22 December 2022
Keeping Rosengård clean and tidy
Rosengård fastigheter is cooperating with other property companies, the City of Malmö and several other actors to keep Rosengård clean and tidy. Would you like to get involved?
We will be organising activities and clean-up days in 2023. Come along and make a real difference! It is important that we all enjoy living and working in Rosengård and that we all take care of our neighbourhood. Everyone can make a difference.
More information coming soon.
1 December 2022
Maintenance work at Bennets Väg 9
We are currently relining wastewater pipes and replacing all freshwater pipes at Bennets Väg 9. Tenants will receive detailed information in their letterboxes. The project is scheduled to continue until autumn 2023.
3 October 2022
Saving electricity in everday life
Have you considered how you can reduce your energy consumption? There is a lot you can do to reduce the use of electricity in your apartment. Here are some examples that Fastighetsägarna have compiled: Saving electricity in everyday life
New TV service
Your new TV provider, Sappa starts on May 9th. This is a new and easy-to-use solution that includes 19 digital and 7 analogue TV channels. You do not need any extra equipment to use this service. You will also have access to the Sappa Play service and then you can stream TV via your phone, tablet or computer. If you have a Connect TV digital box, please return it by May 9th. Read all about the new TV service, where you should return your digital box, how to get started on May 9th, and much more on Sappa's website:
Read more
Winner of Kund­kristallen
Rosengård Fastigheter won Kundkristallen 2023, in the category "Biggest improvement in service index for 1,000-3,999 apartments".
We would like to thank everyone who answered the spring tenants' survey. Your feedback is what made our win possible.
Read more (in Swedish)
Local social club
The Örtagården social centre is available to groups that organise activities for our tenants. New organisations that will host events there this year include Rädda Barnen and NyföretagarCentrum Öresund. Do you want information about the social centre? Get in touch!
Email us
May 31, 2022
Tenants' meeting

at Törnrosen and Örtagården
Did you join us on 17 or 18 May?
In May we hosted two well attended meet-and-greet events: Tuesday 17 May at Hårds Väg 2-6 and Wednesday 18 May at Bennets Väg 37–49.
We explained what we have done during the year and what changes are taking place. We also answered our tenants questions. There were a bouncy castle for children and we served food and drinks.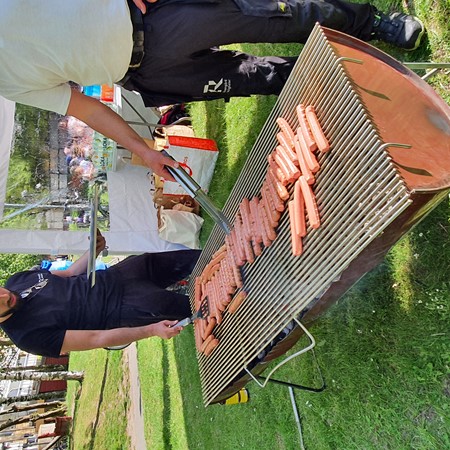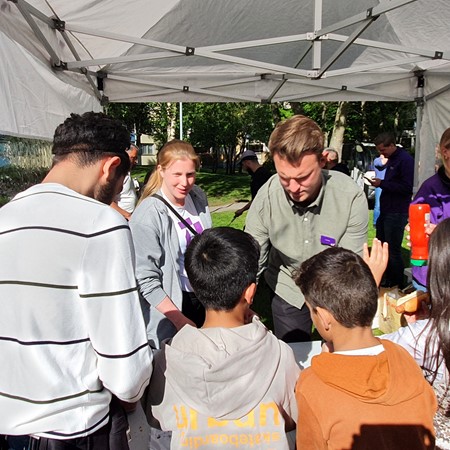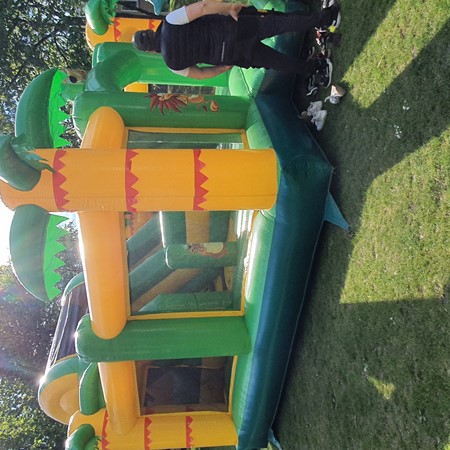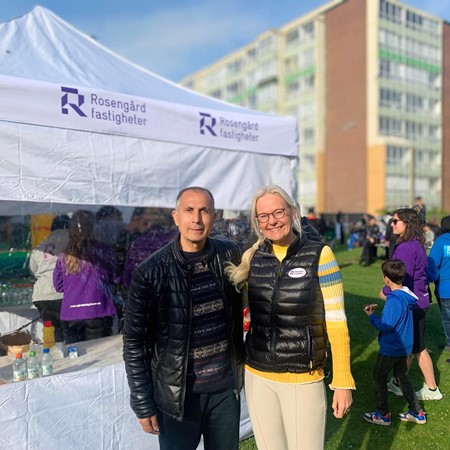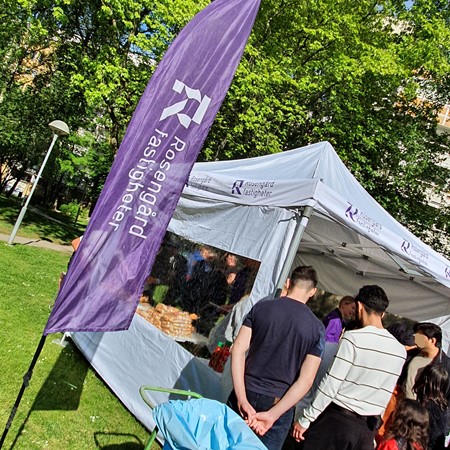 Press & media (in Swedish only)
News from Rosengård Fastighets AB
nyheterna här