040 6854350
Closed
(for urgent matters, call 040 6854350)
What's going on?
News

from your neighbourhood
25 January 2023
New collaboration – Social Art Project
Rosengård fastigheter is taking part in a new collaboration. One project is the creation of a mural on one of our buildings on Örtagårdstorget.
Social Art Project is looking for creative young people aged between 18 and 25 who live Rosengård and who are interested in art. This is an opportunity to turn your artistic dreams into reality, to travel to Chile and paint with professional artists and to share your experiences with the neighbourhood of Rosengård. 
Read more about the project on Instagram @rosengardfastigheter or @socialartproject2023.
20 January 2023
Nominated for the Kundkristallen prize 2023
Rosengård fastigheter and three other property companies have been nominated for the Kundkristallen prize 2023 for the category of "greatest increase in the service index 1000–3999 for apartments".
Many thanks to all tenants who filled out the tenant survey in spring – your answers made the nomination possible. The nomination shows that the excellent work our employees do every day is appreciated.
The Kundkristallen prize is awarded by AktivBo, a market research company that carries out client surveys for private and public property companies, and awards prizes for service and quality in several different categories.
The winners will be announced on February 9th.
19 January 2023
New noticeboards in your stairwell
A new year with new information. There is information about this year's container days on the noticeboard in your stairwell. You can also read the latest newsletter from Rosengård fastigheter and find out about what is happening in the neighbourhood and about other issues that are important for you.
22 December 2022
Keeping Rosengård clean and tidy
Rosengård fastigheter is cooperating with other property companies, the City of Malmö and several other actors to keep Rosengård clean and tidy. Would you like to get involved?
We will be organising activities and clean-up days in 2023. Come along and make a real difference! It is important that we all enjoy living and working in Rosengård and that we all take care of our neighbourhood. Everyone can make a difference.
More information coming soon.
1 December 2022
Maintenance work at Bennets Väg 9
We are currently relining wastewater pipes and replacing all freshwater pipes at Bennets Väg 9. Tenants will receive detailed information in their letterboxes. The project is scheduled to continue until autumn 2023.
11 November 2022
Summary from tenants' meeting on 26 October
Please find below a brief summary of the items discussed at our tenants' meeting at Värner Rydénskolan in late October:
Best results ever from this year's tenants' survey!
Örtagårdstorget commercial premises – we are actively searching for new tenants 
Örtagården recycling station – we are awaiting planning permission from Malmö City Planning Office 
Progress update on building maintenance work
Christmas market to be held on 10 December
Representatives of Fire and Rescue Southern Division gave a presentation on fire security. Please contact us if you lack a fire alarm in your apartment.
3 October 2022
Saving electricity in everday life
Have you considered how you can reduce your energy consumption? There is a lot you can do to reduce the use of electricity in your apartment. Here are some examples that Fastighetsägarna have compiled: Saving electricity in everyday life
Kund­kristallen 2023
Rosengård Fastigheter has been nominated for Kundkristallen 2023, a leading award for Swedish property management companies. We are one of three companies nominated in the "Best improvement in service index for 1,000-3,999 apartments" category. We would like to thank everyone who answered the autumn tenants' survey. Your feedback is what made our nomination possible.
Local social club
The Örtagården social centre is available to groups that organise activities for our tenants. New organisations that will host events there this year include Rädda Barnen and NyföretagarCentrum Öresund. Do you want information about the social centre? Get in touch!
Email us
Hello again!
We're happy to see you at our office:
Tuesday 9 am to 10 am, Wednesday 10 am to 11 am, Thursday 2 pm to 3 pm
Good to know:
Use your BankID to log in to My pages (in Swedish) when you want to:
Make a service request
Read your rent notices
May 31, 2022
Tenants' meeting

at Törnrosen and Örtagården
Did you join us on 17 or 18 May?
In May we hosted two well attended meet-and-greet events: Tuesday 17 May at Hårds Väg 2-6 and Wednesday 18 May at Bennets Väg 37–49.
We explained what we have done during the year and what changes are taking place. We also answered our tenants questions. There were a bouncy castle for children and we served food and drinks.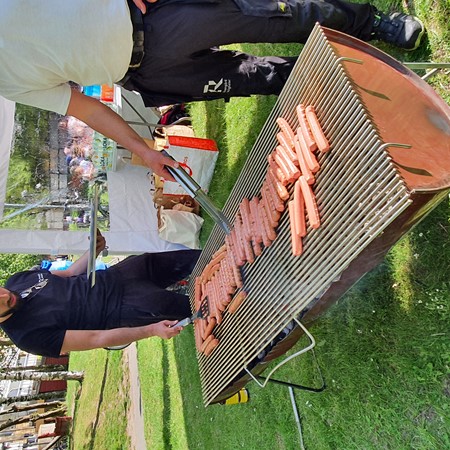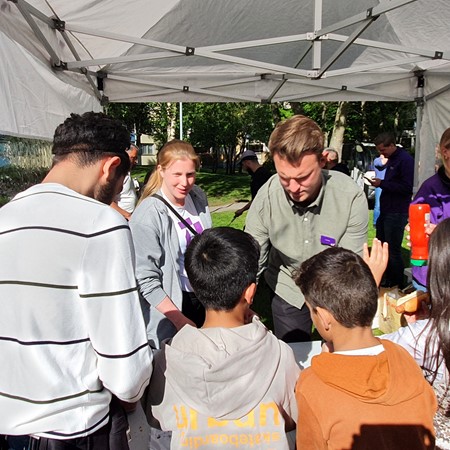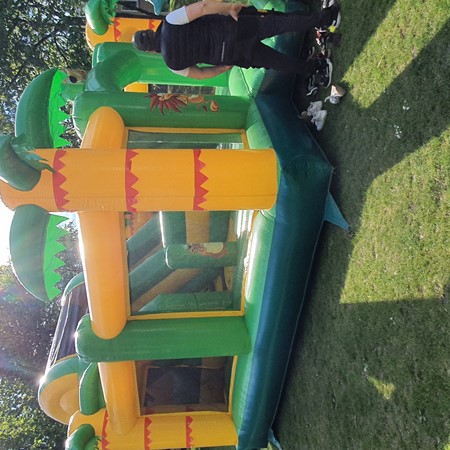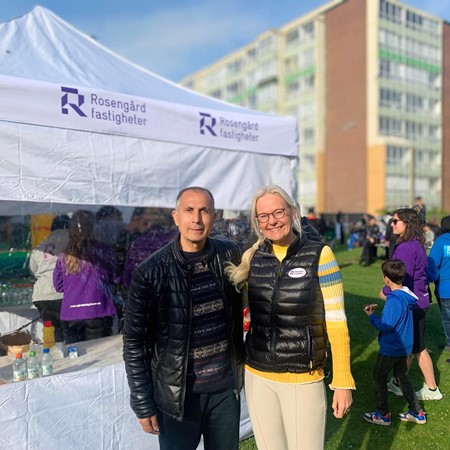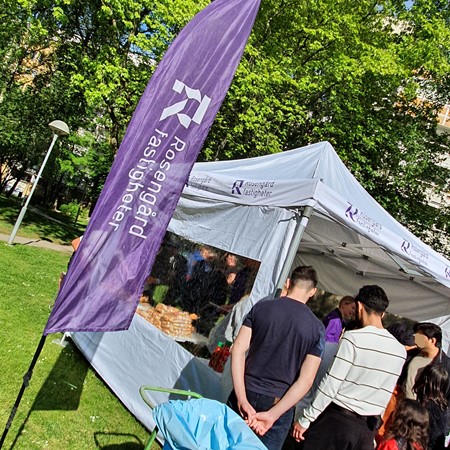 Press & media (in Swedish only)
News from Rosengård Fastighets AB
nyheterna här