040 6854350
Closed
(for urgent matters, call 040 6854350)
Events (in Swedish only)
What's on

in Rosengård
What's going on?
News

from your neighbourhood
2 December 2022
Rent notices January-March 2023
The rent for January 2023 falls due on 31 December, and payment notices will be sent out in early December. Rent notices for February and March will be sent out separately, approximately three weeks before the due date.
1 December 2022
Maintenance work at Bennets Väg 9
We are currently relining wastewater pipes and replacing all freshwater pipes at Bennets Väg 9. Tenants will receive detailed information in their letterboxes. The project is scheduled to continue until autumn 2023.
28 November 2022
Calendar 2023
We are offering tenants a free wall calendar for 2023. Themed on sustainable living, the calendar provides facts and and hands-on tips for how you can contribute to a better climate and local environment.
You are welcome to collect your calendar from our office during opening hours: Tuesdays 09:00-10:00, Wednesdays 10:00-11:00 and Thursdays 14:00-15:00. Supply is limited, so first come first served! 
11 November 2022
Summary from tenants' meeting on 26 October
Please find below a brief summary of the items discussed at our tenants' meeting at Värner Rydénskolan in late October:
Best results ever from this year's tenants' survey!
Örtagårdstorget commercial premises – we are actively searching for new tenants 
Örtagården recycling station – we are awaiting planning permission from Malmö City Planning Office 
Progress update on building maintenance work
Christmas market to be held on 10 December
Representatives of Fire and Rescue Southern Division gave a presentation on fire security. Please contact us if you lack a fire alarm in your apartment.
3 October 2022
Saving electricity in everday life
Have you considered how you can reduce your energy consumption? There is a lot you can do to reduce the use of electricity in your apartment. Here are some examples that Fastighetsägarna have compiled: Saving electricity in everyday life
31 August 2022
Thanks for answering!
This spring we sent out a list of 80 survey questions to half of our tenants – the fourth year in a row that we sought your views. The digital and paper questionnaires came with 15 language options for non-Swedish speakers. We warmly thank everyone for taking the time to answer the questions. We now know what to focus on to raise satisfaction levels. For further information see the noticeboard in your stairwell.
Local social club
The Örtagården social centre is available to groups that organise activities for our tenants. New organisations that will host events there this year include Rädda Barnen and NyföretagarCentrum Öresund. Do you want information about the social centre? Get in touch!
Email us
Hello again!
We're happy to see you at our office:
Tuesday 9 am to 10 am, Wednesday 10 am to 11 am, Thursday 2 pm to 3 pm
Good to know:
Use your BankID to log in to My pages (in Swedish) when you want to:
Make a service request
Read your rent notices
Take a look at this!
Warmest thanks again to all tenants for giving us such high marks that we won the Kundkristallen 2021 award for "Biggest improvement in service index 1,000-3,999 apartments" We've made a short film about the prize. Four minutes and 45 seconds filled with pride and joy. (In Swedish)
May 31, 2022
Tenants' meeting

at Törnrosen and Örtagården
Did you join us on 17 or 18 May?
In May we hosted two well attended meet-and-greet events: Tuesday 17 May at Hårds Väg 2-6 and Wednesday 18 May at Bennets Väg 37–49.
We explained what we have done during the year and what changes are taking place. We also answered our tenants questions. There were a bouncy castle for children and we served food and drinks.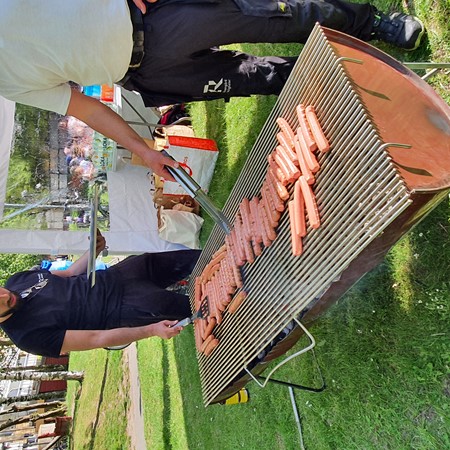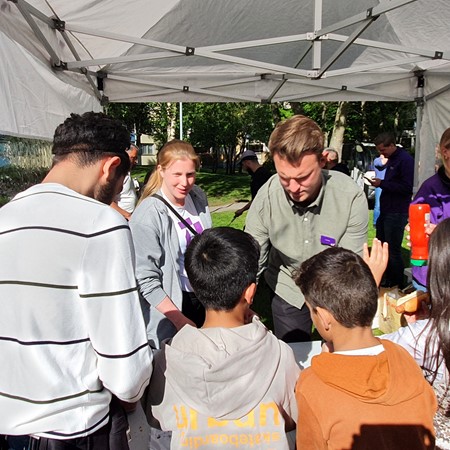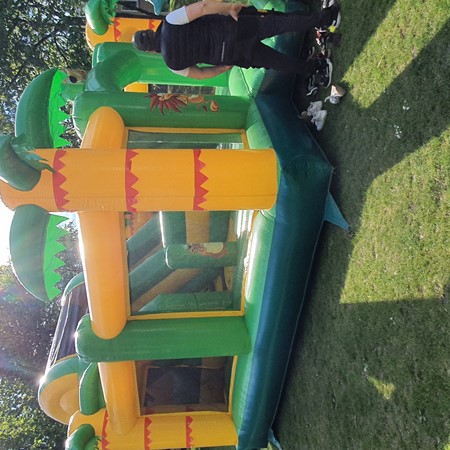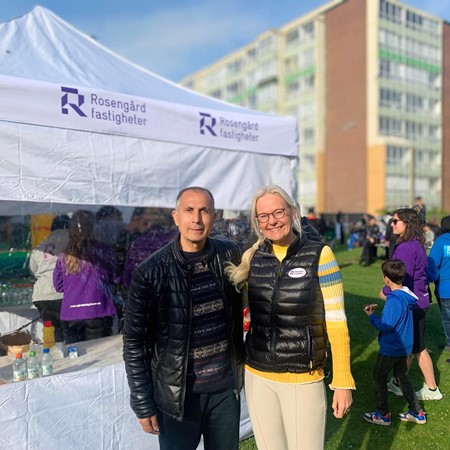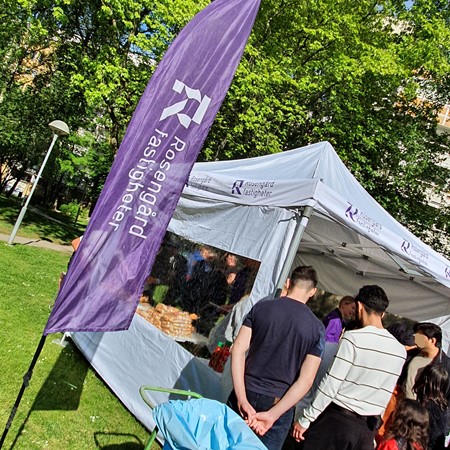 Press & media (in Swedish only)
News from Rosengård Fastighets AB
nyheterna här