040 6854350
Closed
(for urgent matters, call 040 6854350)
What's going on?
News

from your neighbourhood
3 March 2023
Commercial space for rent
We have a commercial space for rent at Bennets Väg 34 A, by Örtagårdstorget. Are you interested in renting it? Read more here (in Swedish)
28 February 2023
Rent notices April-June 2023
The rent for April 2023 falls due on 31 March, and payment notices will be sent out in early March. Rent notices for May and June will be sent out separately, approximately three weeks before the due date.
6 February 2023
Rent increase 2023
Fastighetsägarna Syd (trade organisation for property companies) and Hyresgästföreningen (Sweden's union of tenants) have concluded their annual rent increase negotiations in Malmö. There will be a rent increase of 5 percent.
The new rent is payable from January 1st 2023. The March payment notice will include the new rental payment. The payment of the rent increase for January and February will be paid retroactively between March and June.
19 January 2023
New noticeboards in your stairwell
A new year with new information. There is information about this year's container days on the noticeboard in your stairwell. You can also read the latest newsletter from Rosengård fastigheter and find out about what is happening in the neighbourhood and about other issues that are important for you.
22 December 2022
Keeping Rosengård clean and tidy
Rosengård fastigheter is cooperating with other property companies, the City of Malmö and several other actors to keep Rosengård clean and tidy. Would you like to get involved?
We will be organising activities and clean-up days in 2023. Come along and make a real difference! It is important that we all enjoy living and working in Rosengård and that we all take care of our neighbourhood. Everyone can make a difference.
More information coming soon.
1 December 2022
Maintenance work at Bennets Väg 9
We are currently relining wastewater pipes and replacing all freshwater pipes at Bennets Väg 9. Tenants will receive detailed information in their letterboxes. The project is scheduled to continue until autumn 2023.
11 November 2022
Summary from tenants' meeting on 26 October
Please find below a brief summary of the items discussed at our tenants' meeting at Värner Rydénskolan in late October:
Best results ever from this year's tenants' survey!
Örtagårdstorget commercial premises – we are actively searching for new tenants 
Örtagården recycling station – we are awaiting planning permission from Malmö City Planning Office 
Progress update on building maintenance work
Christmas market to be held on 10 December
Representatives of Fire and Rescue Southern Division gave a presentation on fire security. Please contact us if you lack a fire alarm in your apartment.
3 October 2022
Saving electricity in everday life
Have you considered how you can reduce your energy consumption? There is a lot you can do to reduce the use of electricity in your apartment. Here are some examples that Fastighetsägarna have compiled: Saving electricity in everyday life
Winner of Kund­kristallen
Rosengård Fastigheter won Kundkristallen 2023, in the category "Biggest improvement in service index for 1,000-3,999 apartments".
We would like to thank everyone who answered the spring tenants' survey. Your feedback is what made our win possible.
Read more (in Swedish)
Local social club
The Örtagården social centre is available to groups that organise activities for our tenants. New organisations that will host events there this year include Rädda Barnen and NyföretagarCentrum Öresund. Do you want information about the social centre? Get in touch!
Email us
May 31, 2022
Tenants' meeting

at Törnrosen and Örtagården
Did you join us on 17 or 18 May?
In May we hosted two well attended meet-and-greet events: Tuesday 17 May at Hårds Väg 2-6 and Wednesday 18 May at Bennets Väg 37–49.
We explained what we have done during the year and what changes are taking place. We also answered our tenants questions. There were a bouncy castle for children and we served food and drinks.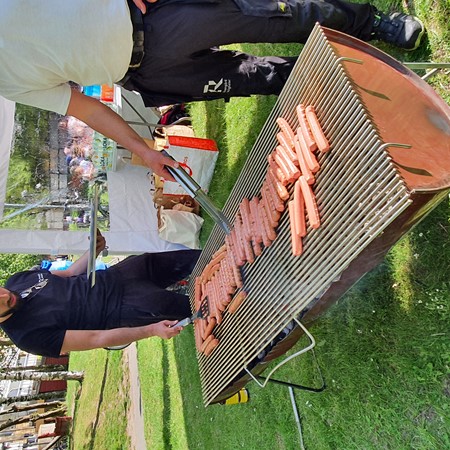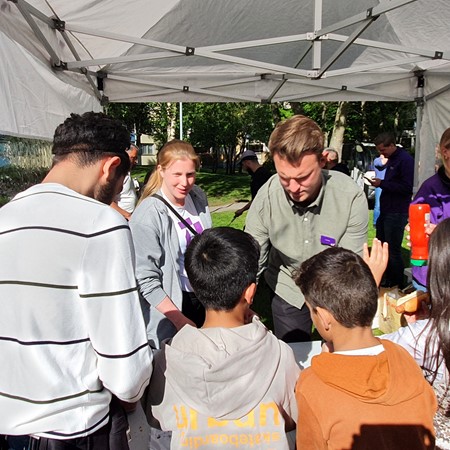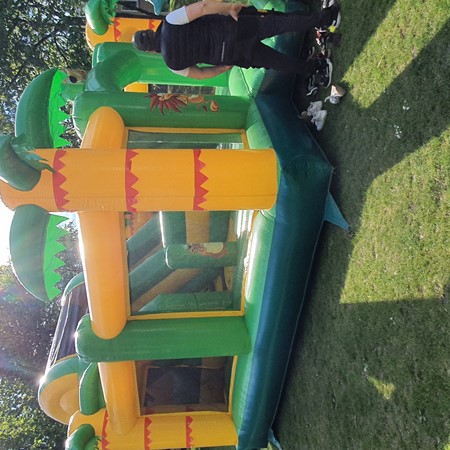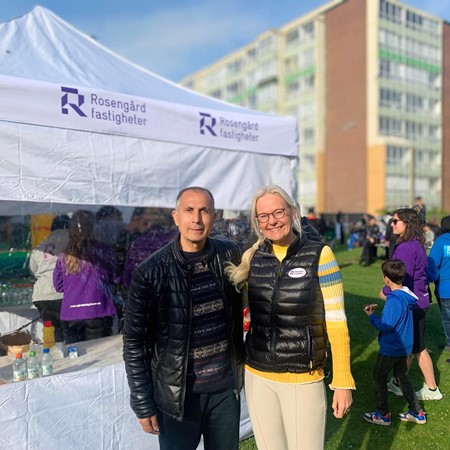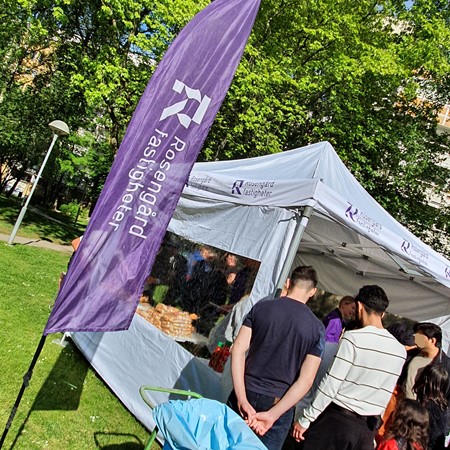 Press & media (in Swedish only)
News from Rosengård Fastighets AB
nyheterna här