040 6854350
Closed
(for urgent matters, call 040 6854350)
Events (in Swedish only)
What's on

in Rosengård
What's going on?
News

from your neighbourhood
31 August 2022
Thanks for answering!
This spring we sent out a list of 80 survey questions to half of our tenants – the fourth year in a row that we sought your views. The digital and paper questionnaires came with 15 language options for non-Swedish speakers. We warmly thank everyone for taking the time to answer the questions. We now know what to focus on to raise satisfaction levels. For further information see the noticeboard in your stairwell.
1 August 2022
Cycling courses at Rosengård
In August and September we will host two cycling courses at Rosengård in collaboration with Swedish cycling organisation Cykelfrämjandet. The course is free to all Rosengård Fastigheter tenants. Participants practise their cycling skills and learn rules of the road for cyclists.
If you would also learn to ride a bicycle, send an email to tara.jacobsdotter@cykelframjandet.se or check out Cykelfrämjandet's website.
20 June 2022
Summer jobs for our youngsters
Seventeen young people, many from Rosengård, will be working with us during the summer. They will assist in activities and will help us to paint, pick up litter and keep the area tidy during a period of six weeks – all under the watchful eye of their supervisor Edis. If you see someone wearing a jersey with "Summer at Rosengård" on the front, make sure to say hello!
3 May 2022
Lift renovations
During the spring and summer we will be renovating the lifts at Bennets Väg 11 A-C and Bennets Väg 15 A-B. This work will result in the lifts being out of order for a few weeks. Residents at both properties have received further information in their mailboxes. The new lifts will be decorated with a customised wrap designed by tenants.
24 March 2022
Changes at Törnrosen
The Bennets Väg 13, currently home to a retail property, is to be demolished in early April. This location has long been seen as unsafe and will be redeveloped into a social hub where you can meet and spend time with family, friends and neighbours. We will also restore the Törnrosen amphitheatre to a venue where people can gather and meet. The projects mark the first phase of the Culture Casbah suburban regeneration programme. We expect them to be up and running during the autumn.
24 March 2022
Maintenance work at Cronmans Väg 9
We are currently relining wastewater pipes and replacing all freshwater pipes at Cronmans Väg 9. Tenants will receive detailed information in their letterboxes. The project is scheduled to continue until the end of 2022.
May 31, 2022
Tenants' meeting

at Törnrosen and Örtagården
Did you join us on 17 or 18 May?
In May we hosted two well attended meet-and-greet events: Tuesday 17 May at Hårds Väg 2-6 and Wednesday 18 May at Bennets Väg 37–49.
We explained what we have done during the year and what changes are taking place. We also answered our tenants questions. There were a bouncy castle for children and we served food and drinks.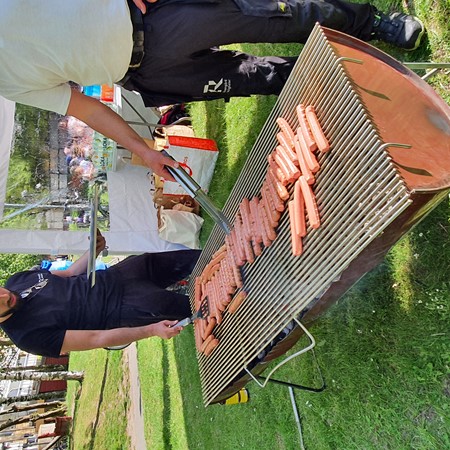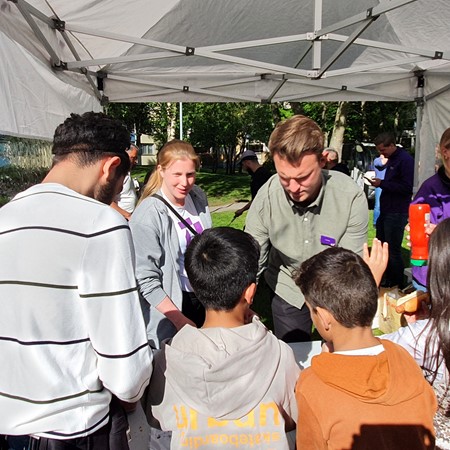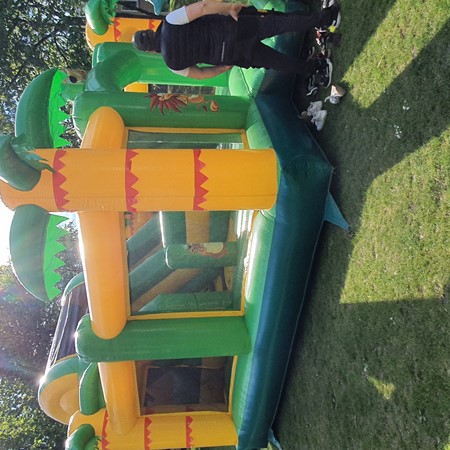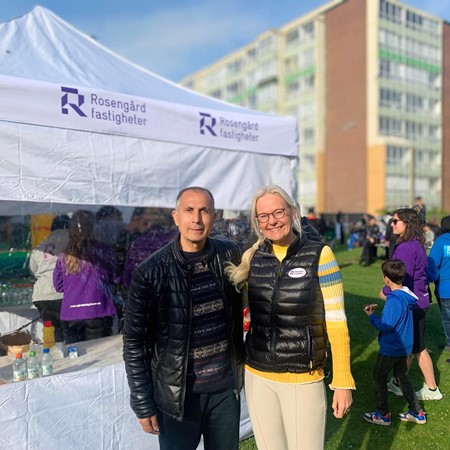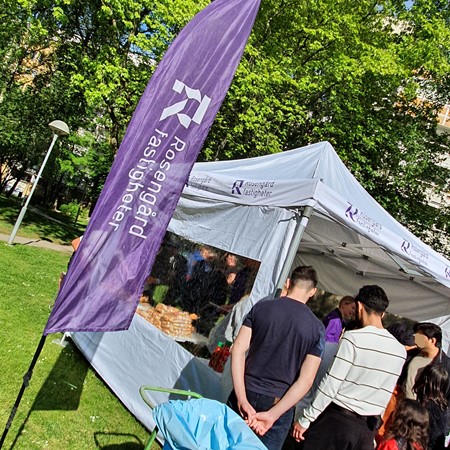 Press & media (in Swedish only)
News from Rosengård Fastighets AB
nyheterna här