040 6854350
Closed
(for urgent matters, call 040 6854350)
Events (in Swedish only)
What's on

in Rosengård
What's going on?
News

from your neighbourhood
11 May 2022
Come and meet us in May!
We would like to meet you and your neighbours and will be hosting two meet-and-greet events this month. We will explain what we have done during the year and what changes are taking place. We will also answer your questions. Food will be served beforehand and there will be a bouncy castle for children.
Please join us on the date that suits you best: either Tuesday 17 May at Hårds Väg 2-6 or Wednesday 18 May at Bennets Väg 37–49. See the notice in your entrance hall for exact times.
3 May 2022
Lift renovations
During the spring and summer we will be renovating the lifts at Bennets Väg 11 A-C and Bennets Väg 15 A-B. This work will result in the lifts being out of order for a few weeks. Residents at both properties have received further information in their mailboxes. The new lifts will be decorated with a customised wrap designed by tenants.
21 April 2022
Tenant survey 2022
We will soon be sending out our fifth annual tenants' survey. This year we will contact the 50 percent of tenants who did not participate in last year's survey. Rosengårds Fastigheter staff will visit apartments during May to hand-deliver the survey. Maybe you'll be at home when we ring your bell? As in previous years, all answers will be anonymous.
24 March 2022
Changes at Törnrosen
The Bennets Väg 13, currently home to a retail property, is to be demolished in early April. This location has long been seen as unsafe and will be redeveloped into a social hub where you can meet and spend time with family, friends and neighbours. We will also restore the Törnrosen amphitheatre to a venue where people can gather and meet. The projects mark the first phase of the Culture Casbah suburban regeneration programme. We expect them to be up and running after the summer.
24 March 2022
Maintenance work at Cronmans Väg 9
We are currently relining wastewater pipes and replacing all freshwater pipes at Cronmans Väg 9. Tenants will receive detailed information in their letterboxes. The project is scheduled to continue until the end of 2022.
April 1, 2022
Tenants' meeting

at Törnrosen
Did you join us on 30 March?
At the three-hour meeting we explained our plans for transforming an unsafe spot into a venue for people to gather and socialise. Children played in a bouncy castle and everyone enjoyed a light snack of grilled sausages.
What happens next?
In April we will demolish the Bennets Väg 13 building, which currently houses retail premises. We plan to renovate the yard, plant bushes and trees, build a boules alley and install new seating. We will also create space for food trucks and restore the old Törnrosen amphitheatre into the meeting place it used to be.
Our hope is that the new facilities will be ready after the summer.
First phase of Culture Casbah
These are the first changes taking place under the Culture Casbah development plan for Rosengård. The idea is to start on a small scale by creating sustainable spaces for sport, food, culture and more. Learning from how these changes take shape will help us to optimise our Culture Casbah planning for the future.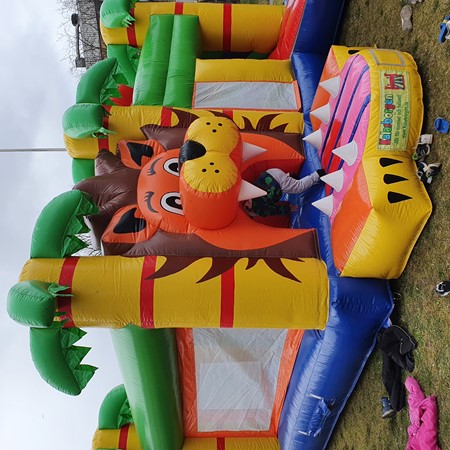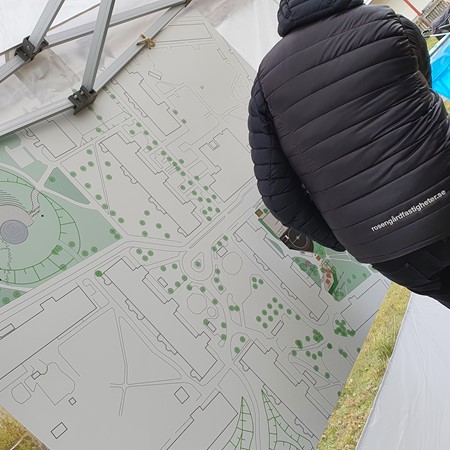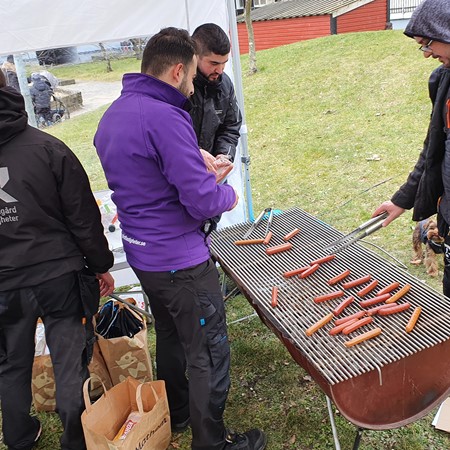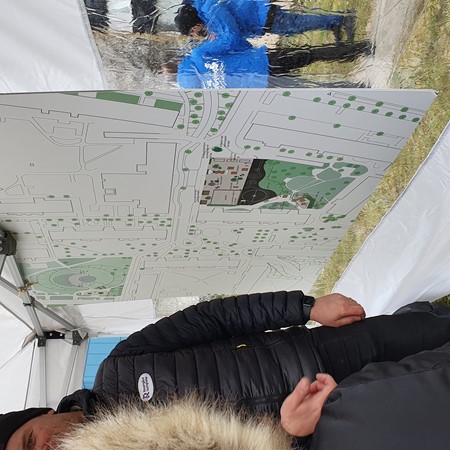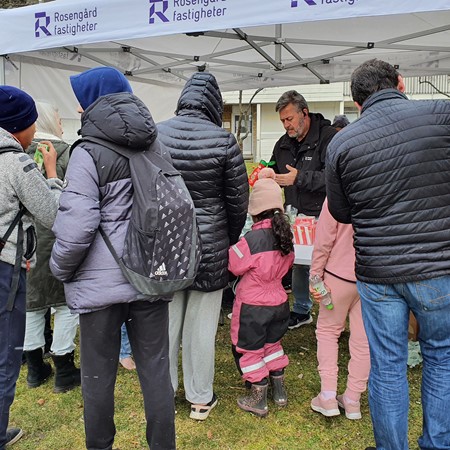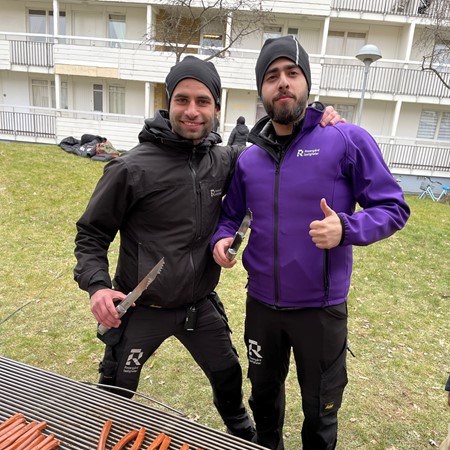 Press & media (in Swedish only)
News from Rosengård Fastighets AB
nyheterna här